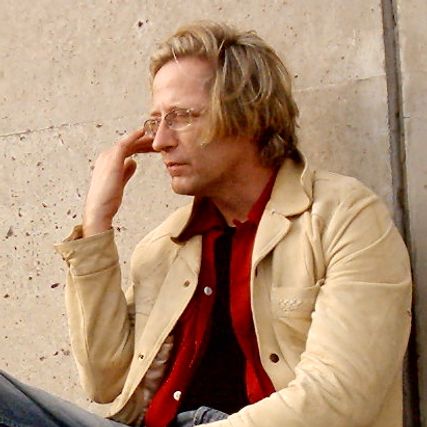 Richard Young
(electric and acoustic guitar, b bender, lap steel, slide, mandolin, banjo, lead and back up vocals)
Richard is originally from Ohio. He is an active studio musician, producer, songwriter and music director. Some of the artists/musicians he has worked with include Timothy B. Schmit (Eagles, Poco), Andrew Gold (Linda Ronstadt, America), Tom Walsh (Paul McCartney, America) and Peter Bernstein.  His playing has been featured on numerous national commercials, television and film scores as well as artist CD's. He has performed in concert and club venues throughout the United States with country, rock, folk, Motown, world and classical ensembles.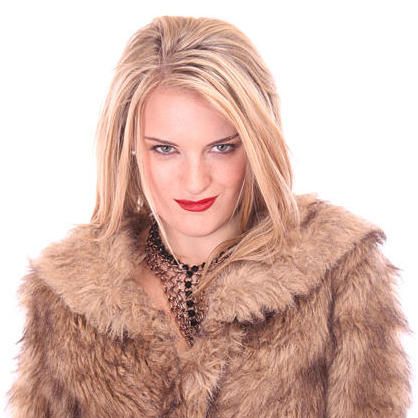 Jessica Mellot
(lead and back up vocals, acoustic guitar and percussion)
Vocal powerhouse Jessica Mellot is a dynamic  performer and has appeared in concert with the Boston Pops, the Isley Brothers, J. Geils, The Spinners, Three Dog Night, and Frankie Beverly & Maze etc. She regularly performs at concert venues and clubs throughout the United States as well as corporate events and casinos. A graduate of Berklee College of Music, Jessica is also an established songwriter whose original music is featured in a variety of network television shows and feature films. 

Dean Kalogris
(lead and back up vocals, acoustic guitar, percussion)
Dean was born in Poughkeepsie, NY and grew up on cattle farm in upstate New York. His early interests were sports and music. A sports injury his senior year cut short his pro baseball apirations and following graduation, Dean enlisted in the US Army. While stationed in Texas, he started performing off base as well as leading the music worship at a local southern Baptist Church. Following his military service, Dean moved to Dallas and started honing his performance and song writing abilities, appearing at local country bars. In 2012 a friend suggested Dean audition for "The Voice." Dean advanced through numerous callback rounds and while he wasn't ultimately chosen for that season, music professionals encouraged his burgeoning talent. So Dean moved to Hollywood and enrolled at Musician's Institute where he refined his skills and graduated with honors. While at school he started a country band that played at numerous Southern California venues. Word of his authentic and distinctive voice lead him to the attention of many notable producers and songwriters in Los Angeles, where he has become a first call for that "Nashville Sound." His dynamic stage presence and growing reputation led him to the Gold Rush Country.

Spencer Wright
(Bass and back up vocals)
Spencer Wright began playing bass in his hometown of Washington, D.C. prior to attending the University of Miami. While in school, he had the privilege of playing with many legendary jazz musicians, including: Ira Sullivan, Duffy Jackson, and Darmon Meader of the New York Voices. During this time, Spencer studied upright bass under world-renowned professor Lucas Drew.  Upon graduation Spencer relocated to Los Angeles, where he quickly established himself as an in demand bassist in a varirty of genres: rock, pop, country, jazz, R&B, and blues. He has toured internationally performing with many top name artists including: R&B singer Ricky Fante, guitarist Richie Sambora, pop singer Aaron Carter, Latin pop supergroup Kudai, Christopher Thorn (Blind Melon), Dave Krusen (Pearl Jam), and jazz saxophonist Kenny G, to name a few. In addition to his live performances, Spencer also works as a studio musician where he has recorded for commercials (Wal-Mart), movies (Flags of Our Fathers, War of the Worlds) and television shows (Malcolm & Eddie, Me Eloise).

Scott Felton
(electric and acoustic guitar, slide)
Scott grew up in the Northeast and graduated in music from Beloit College in Wisconsin. Scott,  a self-described "tone fanatic", has and continues to be a first call guitarist in the thriving LA indie scene. He is also active as studio musician, engineer, arranger and songwriter.

Steve DeLollis
(drums and percussion)
Steve grew up in Cincinnati, Ohio playing drums in country, concert, jazz, marching and rock bands. After graduating college he moved to Los Angeles and became a fixture in the busy LA club scene. He has toured and recorded with a number of national acts including Greg Ginn, founder of Black Flag and SST Records. Steve's releases with SST Records include: JAMBANG Connecting, MOJACK The Metal Years, and The Texas Corrugators Bent Edge.